Sash Simpson has been cooking at North 44 for over two decades: the India-born chef started off as a line cook and climbed the ranks to executive chef. These days, he spends six days a week presiding over the midtown stalwart's kitchen. Trying to balance his demanding job with his young family means Sash has to make the most of his time off. Although Sash is still at work when his three-year-old son, Ryder, and his wife, Robin, eat dinner, he typically prepares their meals ahead of time because Robin can't cook (her words, not ours). If she must, she'll make Kraft Dinner, a grilled cheese sandwich or rely on UberEats.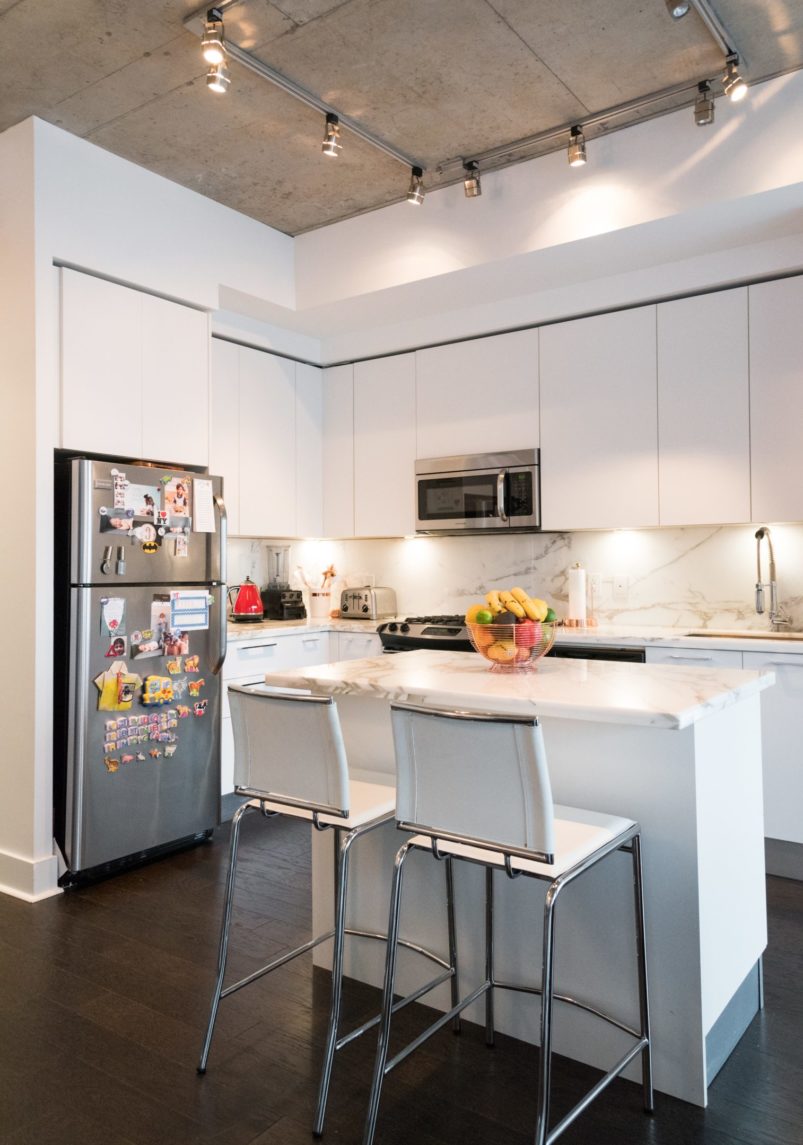 When it comes to grocery shopping, Sash is big on convenience. Luckily, there are a heap of specialty shops within walking distance of his Fashion District condo. For bread (focaccia, specifically) and Italian pastries, Sash heads to Forno Cultura. His two favourite butchers are the Healthy Butcher and Sanagan's. When in Kensington he also likes to swoop by Blackbird for a loaf of their sourdough. Although Sash doesn't often have time to peruse the aisles at Cheese Boutique, Afrim Pristine will throw together a mix of esoteric cheeses and cured meats for Sash's Sunday football parties. For everything else, Sash hits up Loblaws and McEwan's (he really loves their prepared foods, especially their curries).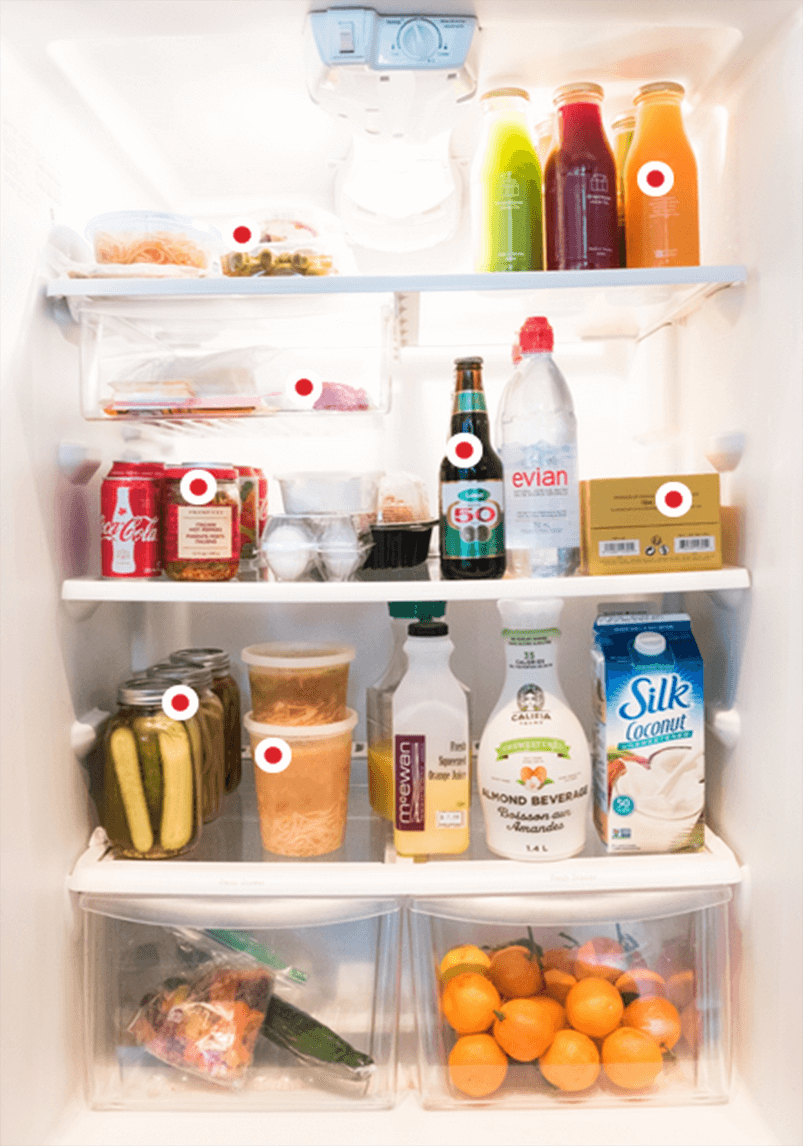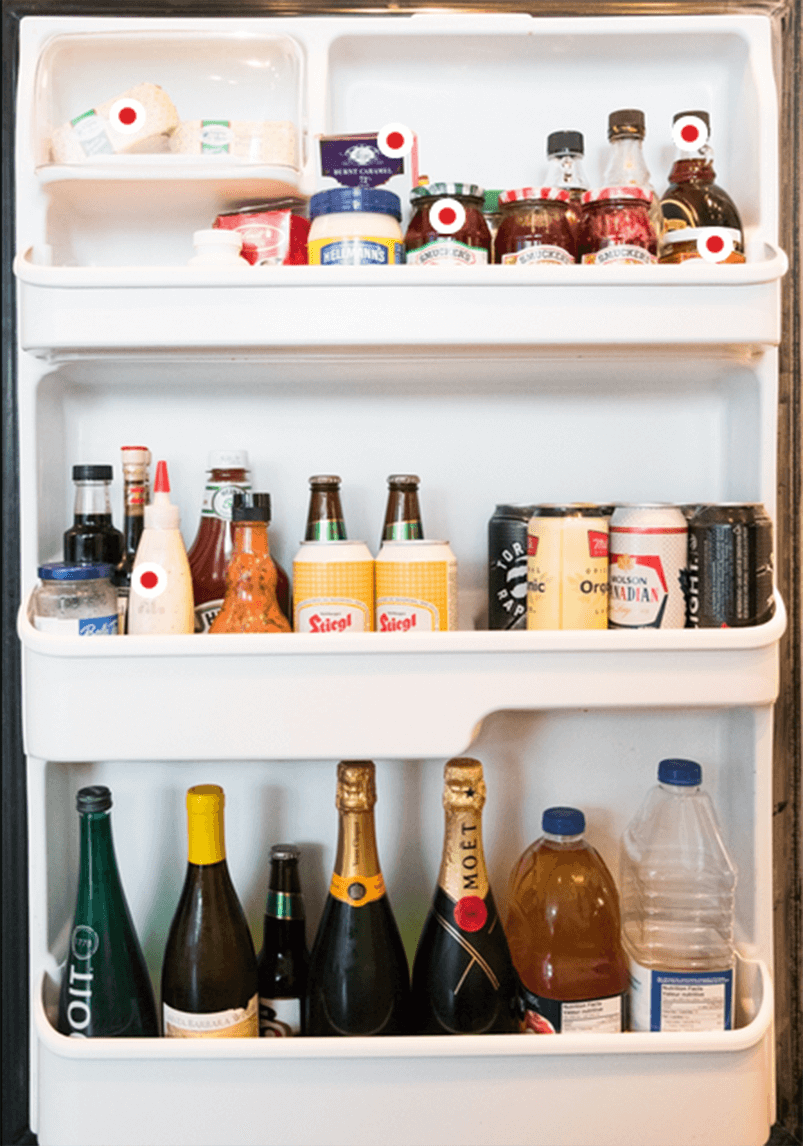 Sash, who was adopted into a family with 31 other kids (four of them biological, all of the rest adopted), grew up preparing huge meals, so he always cooks way too much in one go—especially when he makes Robin's favourite: pasta al pomodoro. "He brings leftovers to work for the kitchen staff," says Robin. "I hate that he does that, but I also love it—because I'd probably eat it all myself if it stayed in our fridge," says Robin.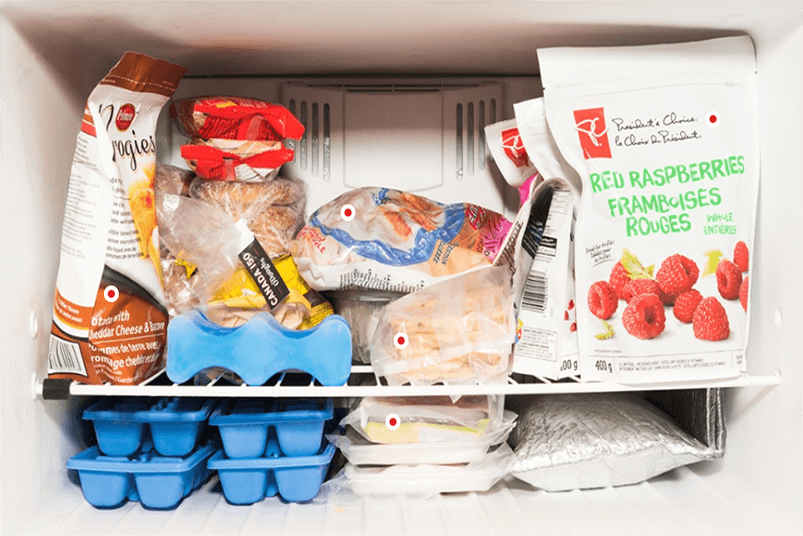 On Sunday mornings, Ryder and his dad like to cook breakfast together. Last weekend Ryder was unimpressed when his dad forgot to add vanilla to the flapjack mix. Sundays are also Sash's cheat days, which means the pancake breakfast is usually followed by a football party featuring a charcuterie board that takes up the entire kitchen island.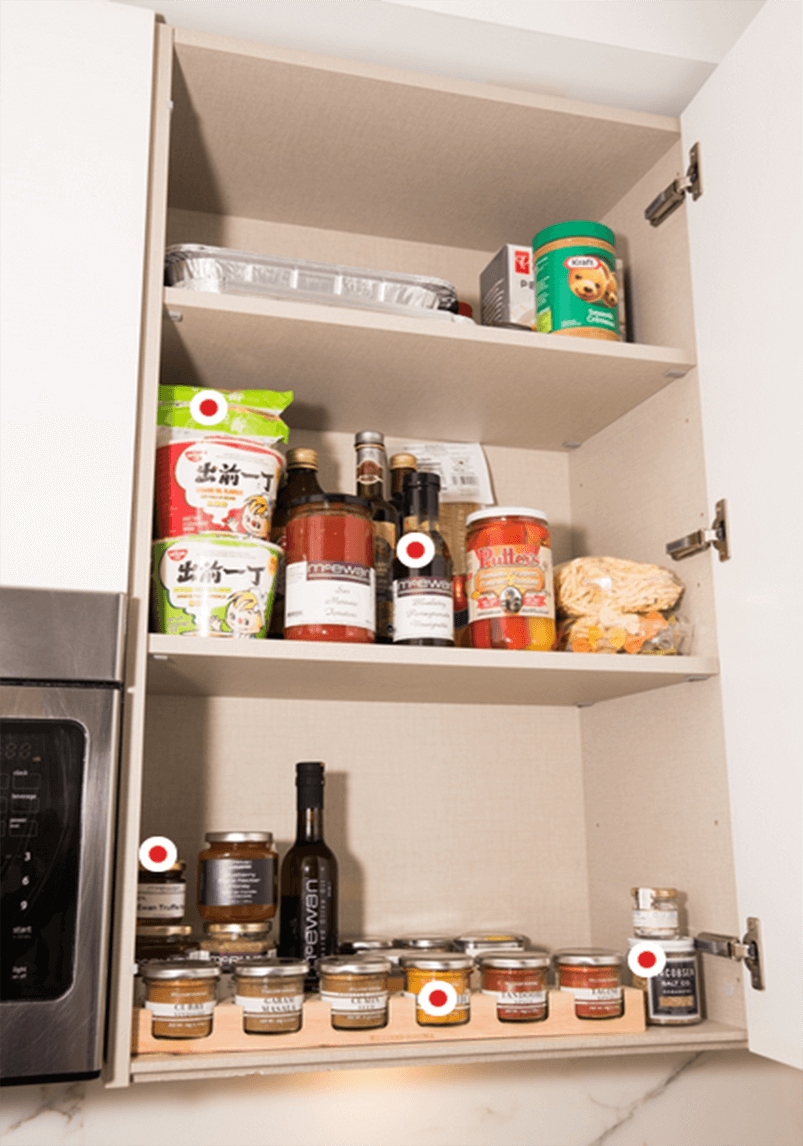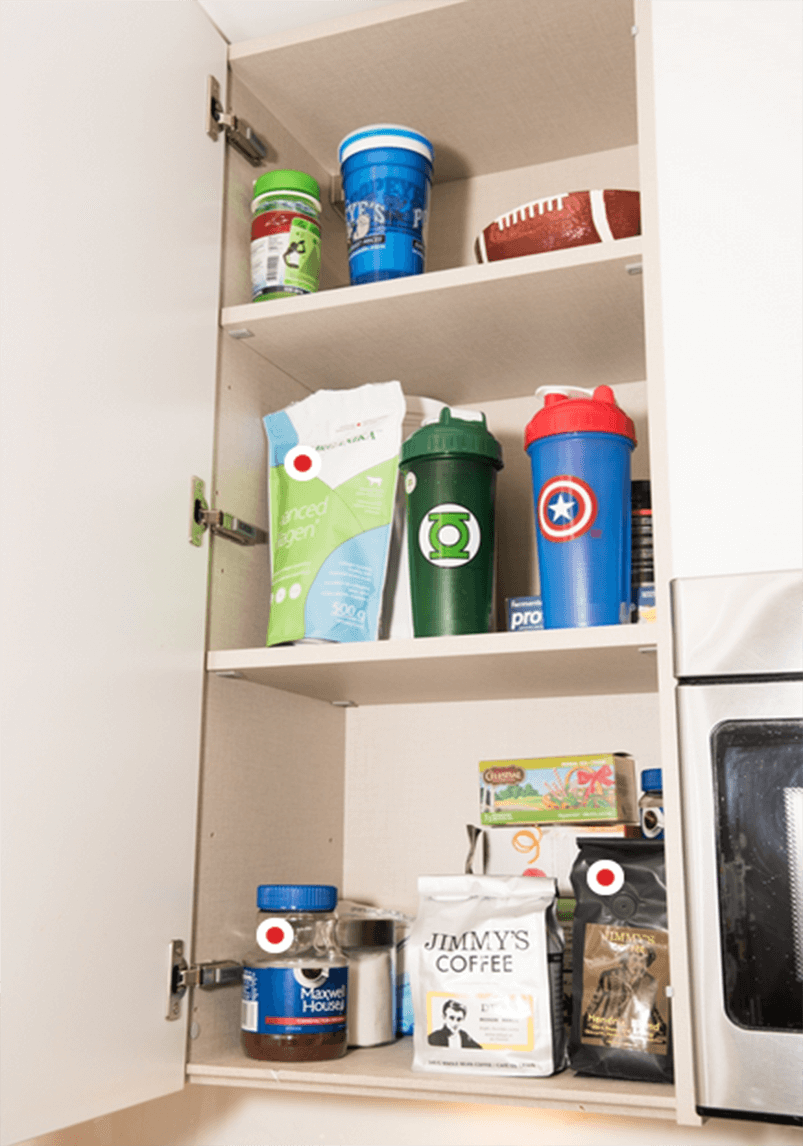 "I don't know what this says about my parenting skills, but this is Ryder's drawer—and it's at his height, so he can help himself to whatever he wants, when he wants it," says Robin, who's been impressed with her son's self control. He doesn't go gaga for sugar and will often be happy with just a bite of a chocolate, saving the rest for another day. "It actually makes him really hard to bribe," she says.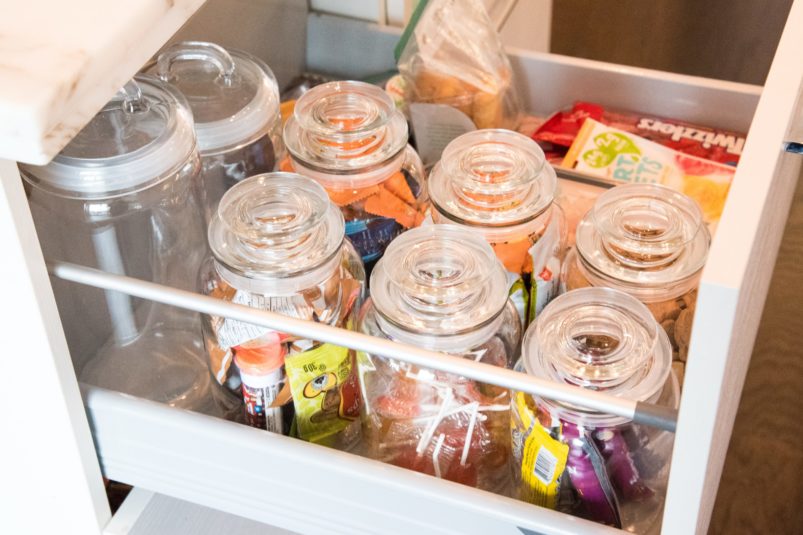 Sash has two weaknesses: rice and caviar. He gets this Russian roe straight from the Caviar Centre. The glass dish was a gift from the supplier: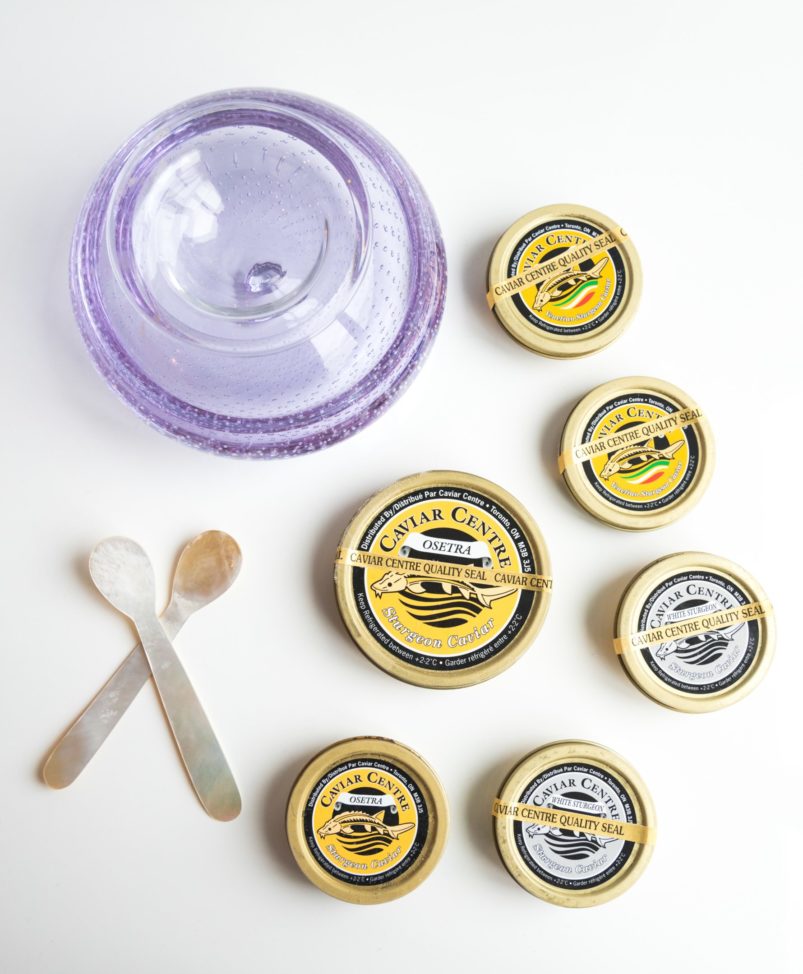 Ceili Cottage owner and Guinness World Record-holding oyster shucker, Patrick McMurray, gifted this shucker to Sash when they were filming the cooking show The Heat. The oyster shucker is moulded to Sash's hand so no one else can use it: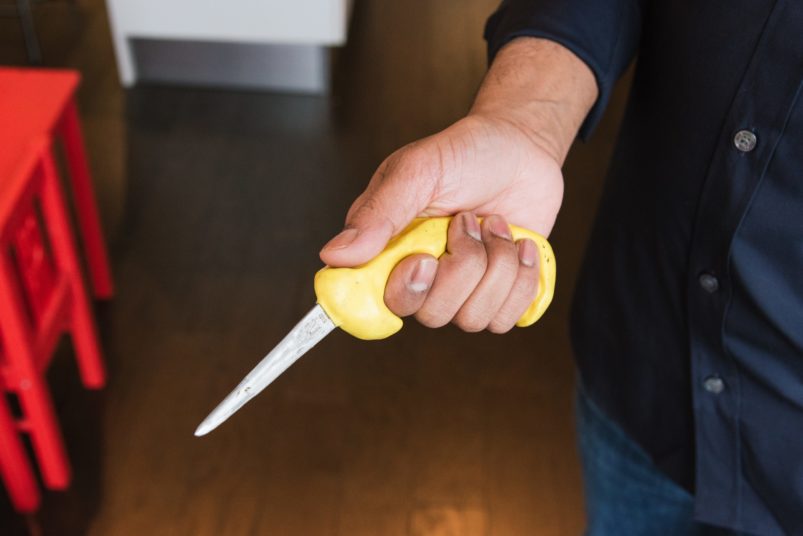 For years, Sash pined for a matching copper pot set. These Mauviel pots are from Williams-Sonoma: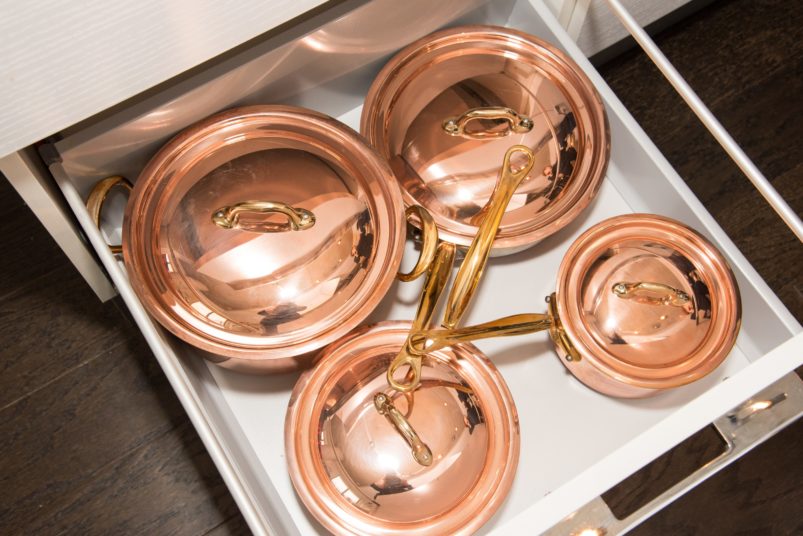 Sash likes to drink cold tequila straight (no ice, no salt, no lemon), and the same goes for vodka. Their house cocktail is two ounces of Ketel One vodka over ice, with a squeeze of lime and two Vermouth Tipsy olives: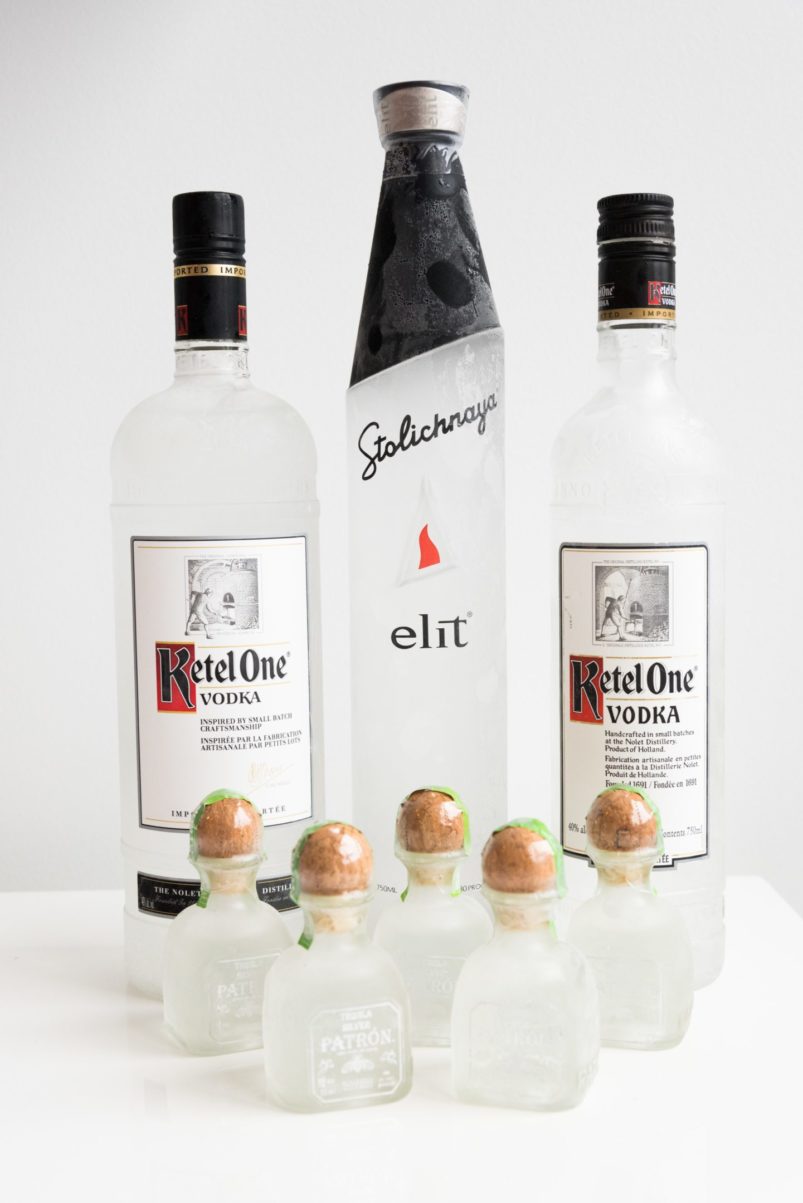 And here are a few of Sash's favourite books: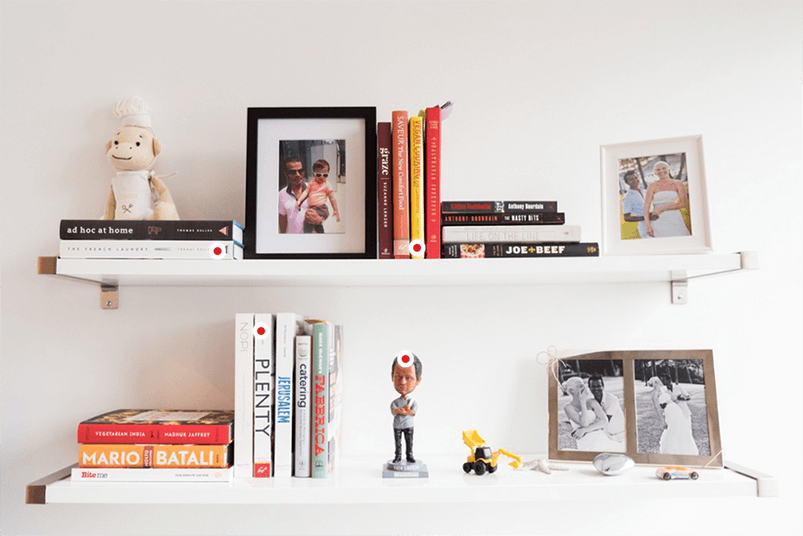 Although Robin can't cook, little Ryder is a budding chef. He likes to pretend-make advanced dishes like lobster stock in his play kitchen: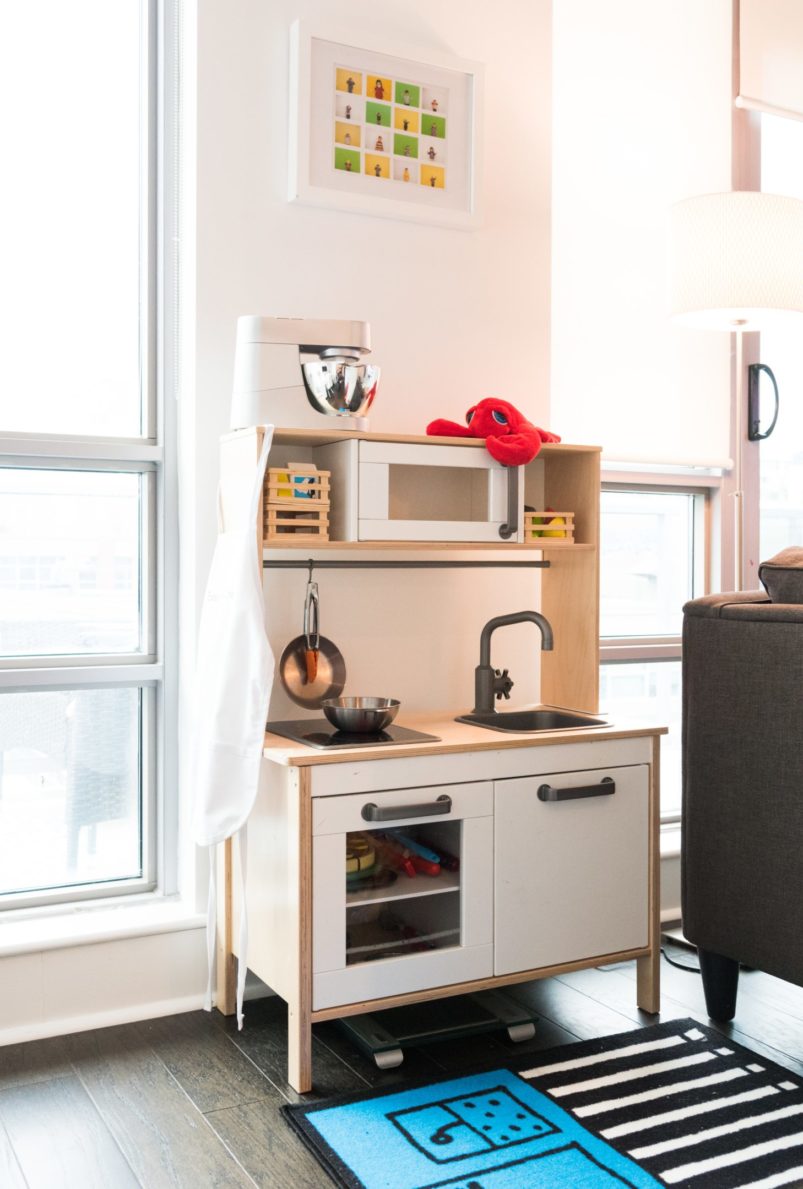 Here he is with dad. (Note who's wearing the executive chef apron.)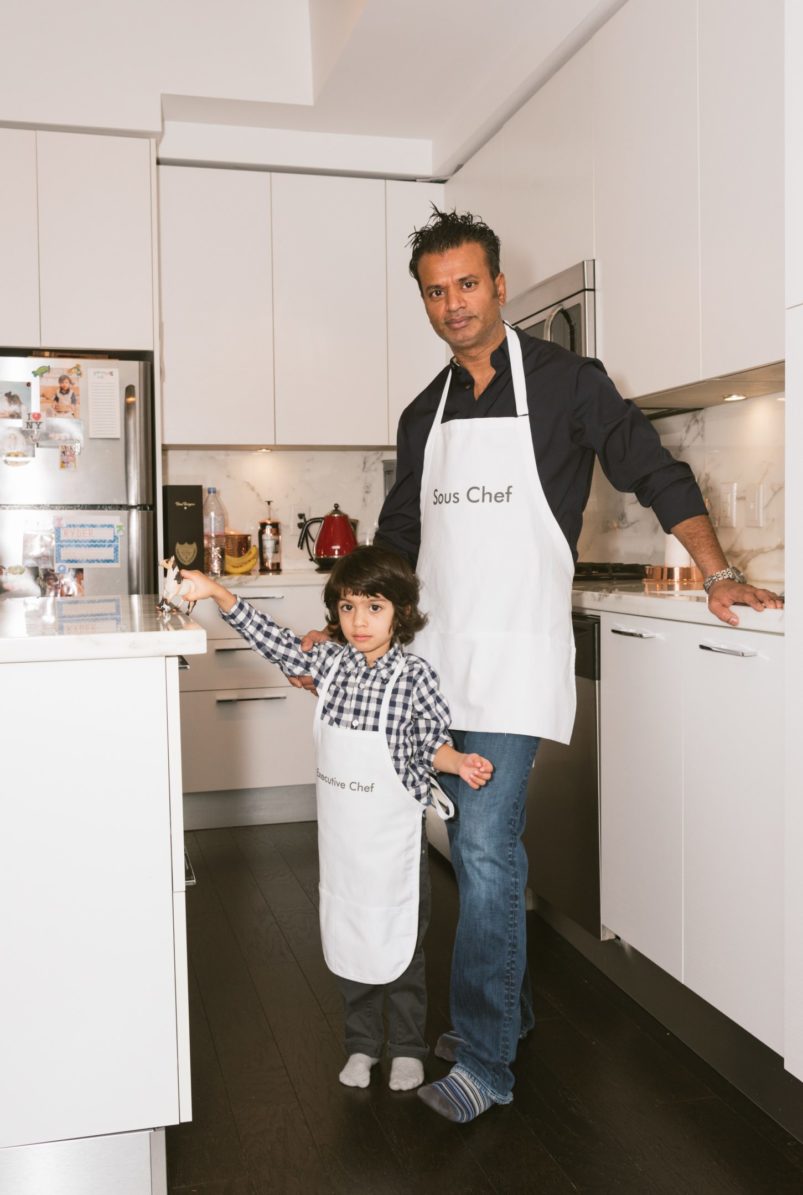 And here's the whole family: